Looking for a cute and easy healthy Christmas treat for kids can help make? These adorable Santa and Elf Clementines are healthy and delicious! Use this fun treat for your next party, or even as a fun classroom snack for school or even for preschoolers. You only need a few items to make this sweet holiday treat. Plus I've included a free printable of the adorable Santa and Elf hats that you can download and cut out yourself, easy peasy! You'll find it all below!
Santa And Elf Clementine- A Fun Christmas Snack For Kids
*This post is sponsored by Darling Clementines, all opinions are my own.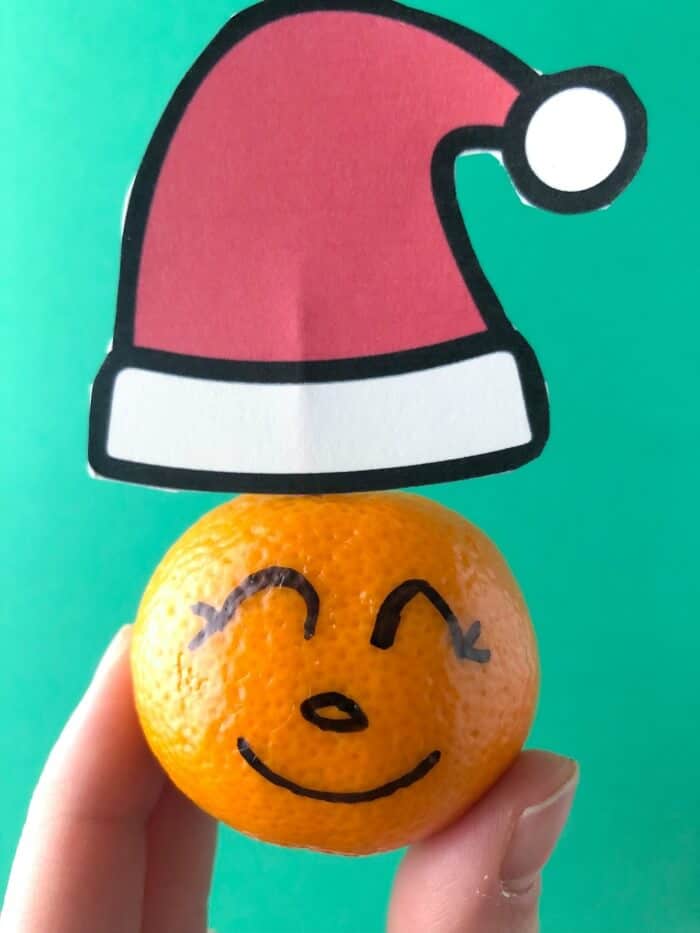 Clementines (and all oranges) are a pretty traditional Christmas treat. Children who were lucky used to dig down into their stocking on Christmas morning to find a juicy and sweet orange in the toe.
When I was looking for a cute and healthy Christmas treat for my daughter's classroom, clementines were one of the first ideas that came to mind! In fact, I always start thinking about Christmas and the holidays when I start seeing more and more boxes of sweet clementines at my local grocery store.
Plus who couldn't use a little extra dose of vitamin C this year, achoo! Clementines pack a great vitamin C punch!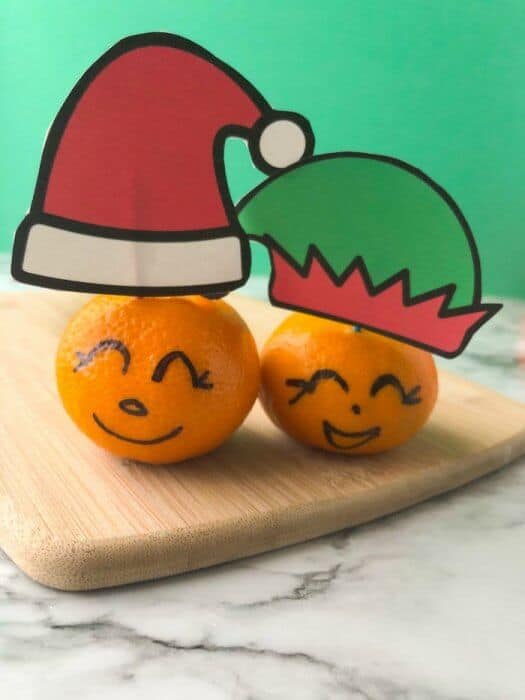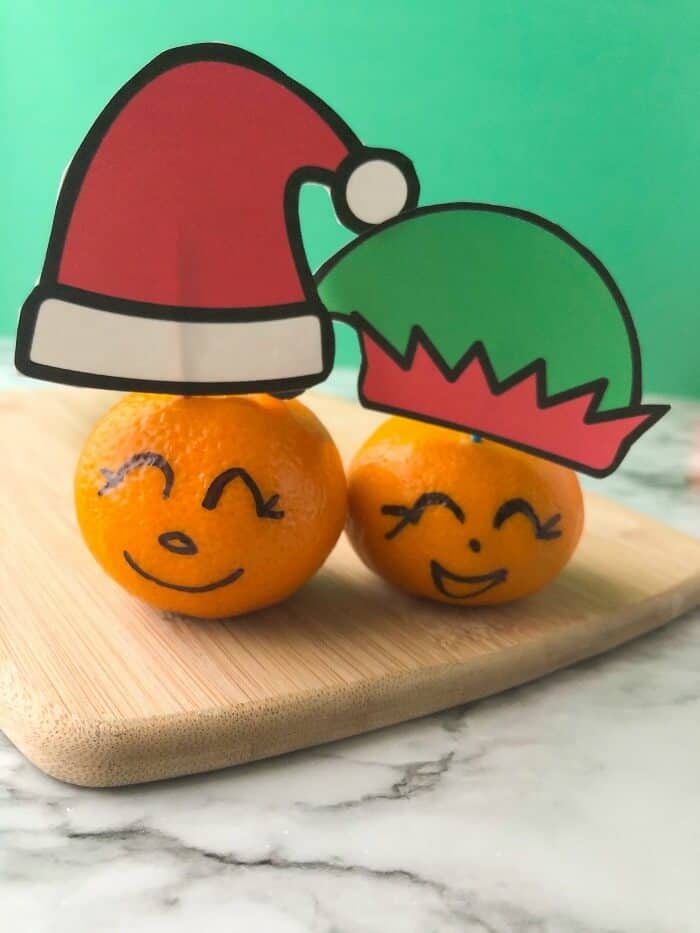 For the longest time, I bought the bulk of my clementines around Christmas (and always Spanish clementines!) because they were reliably sweet.
I did a little digging and discovered that Darling Clementines are sourced from Spain, Uruguay, Chile, Morocco, and Peru. This means that the clementines on your table are in season, sweet and delicious every time.
I'm not left guessing if the bag of clementines on my counter is going to be a winner or not with my picky eater. That means a win for me as a mom, and today it means a healthy Christmas treat win for my daughter's classroom!
Have extra clementines? Try making these delicious clementine chocolate chip muffins!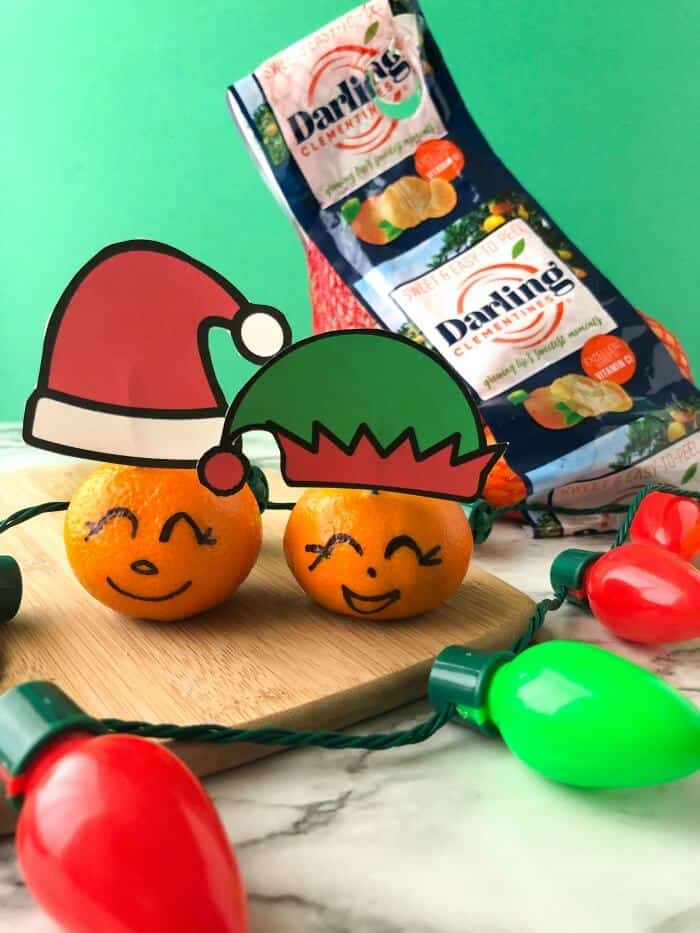 Want to Win Clementines For Your Kid's Classroom?
Darling Clementines is giving away a free lunchbox friendly recipe to everyone who enters to win two five pound bags of clementines between now and December 31st. Enter to win clementines for your child's classroom here.
How To Pick The Best Clementines
Pick clementines with a skin that is a little loose and plump, with a bright orange color to the skin. Clementines are also fragrant when they are ripe, so a quick smell should also give you a hint.
Do You Keep Clementines In The Fridge?
If you store clementines in the refrigerator, they will last longer. Clementines can be kept in a fruit bowl or on your counter for a few days. Since they can be out for a few days, it also makes clementines great for lunchboxes and snacks on the go.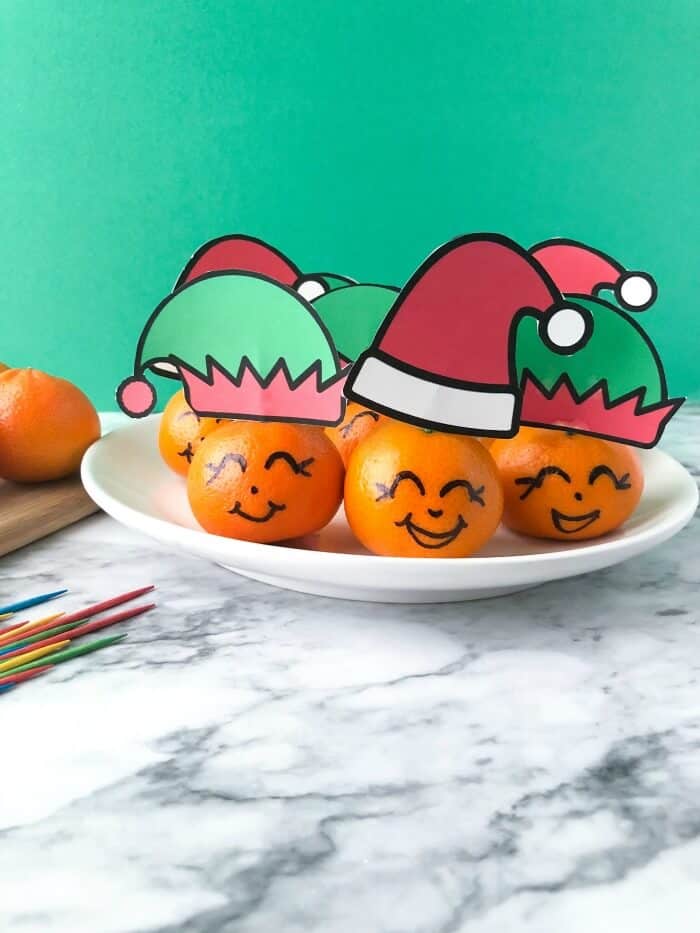 How Long Can You Store Clementines?
You can store clementines on the counter for two to seven days, making them a great healthy Christmas treat to buy ahead. In your refrigerator, you can store clementines for two to three weeks.
Are Clementines Easy To Peel?
Clementines have a thin skin compared to other citrus, and are very easy to peel. I've often given my child a clementine to peel herself from when she was small. I do peel clementines ahead of time for my daughter when I know time is short, but most children are able to peel a clementine themselves.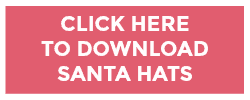 How To Make Santa And Elf Clementine Healthy Christmas Treats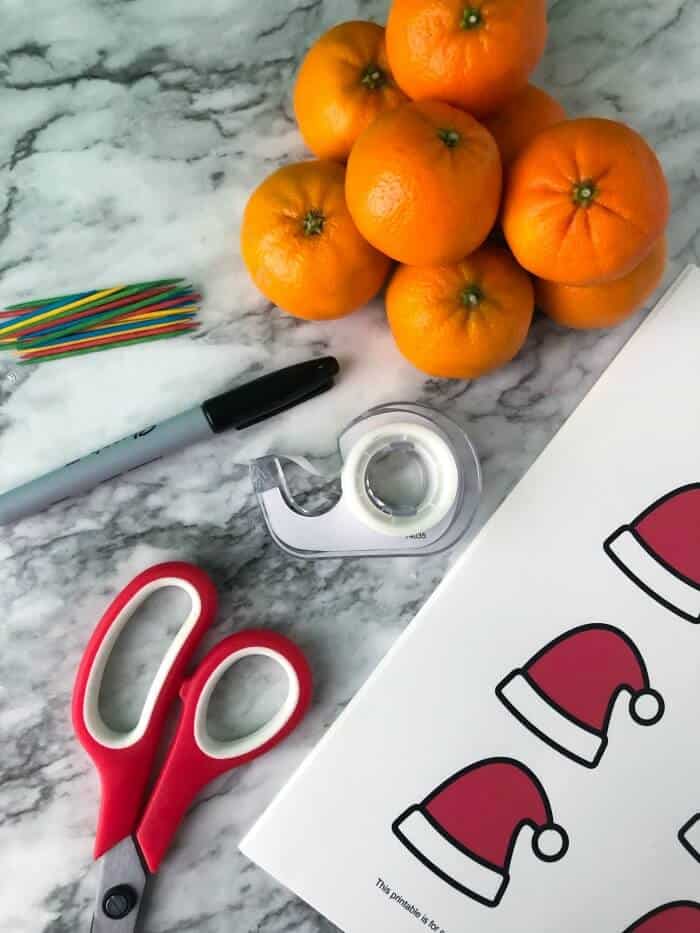 Supplies:
Free Downloadable Santa Hat Printable or Elf Hat Printable (six hats per sheet)
Color Printer
White Cardstock (regular white paper works in a pinch)
Toothpicks – (one per clementine)
Darling Clementines
A Permanent Marker
Scissors
Clear Tape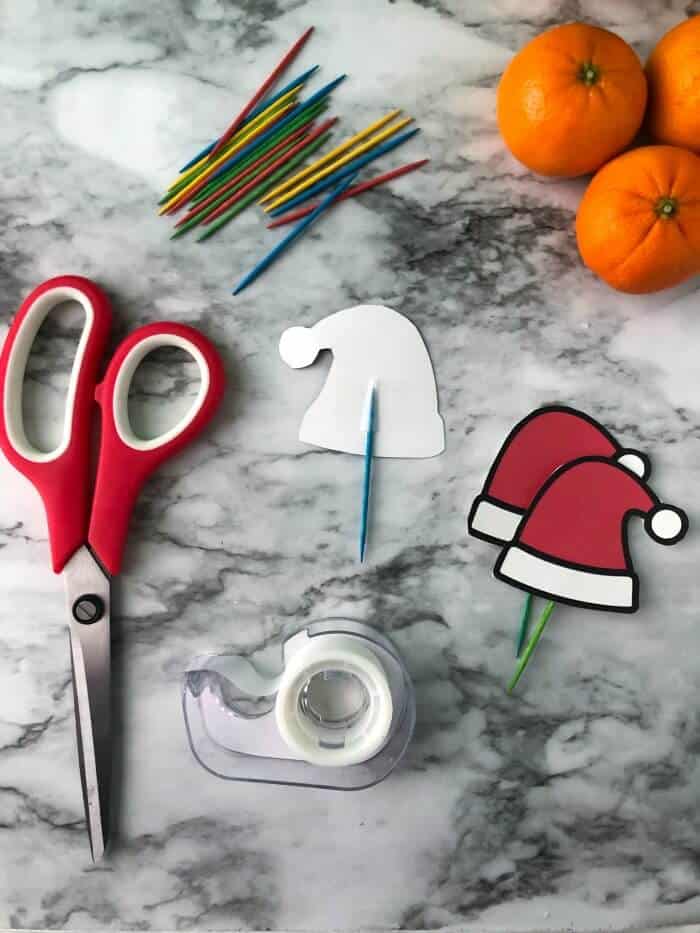 Directions:
Print the Santa Hats Printable or Elf Hats Printable (or both!).
Cut out all Santa or Elf hats, one per clementine needed. The free printable has six hats per page.
With a piece of clear tape, attach a toothpick standing up and down.
Pierce the skin of the clementine with the toothpick to attach the hat to the fruit.
Draw a face on the clementine with a permanent marker (optional).
So what will you make these healthy Christmas treats for? A school party, Christmas Eve, lunchboxes or just to surprise the kids?